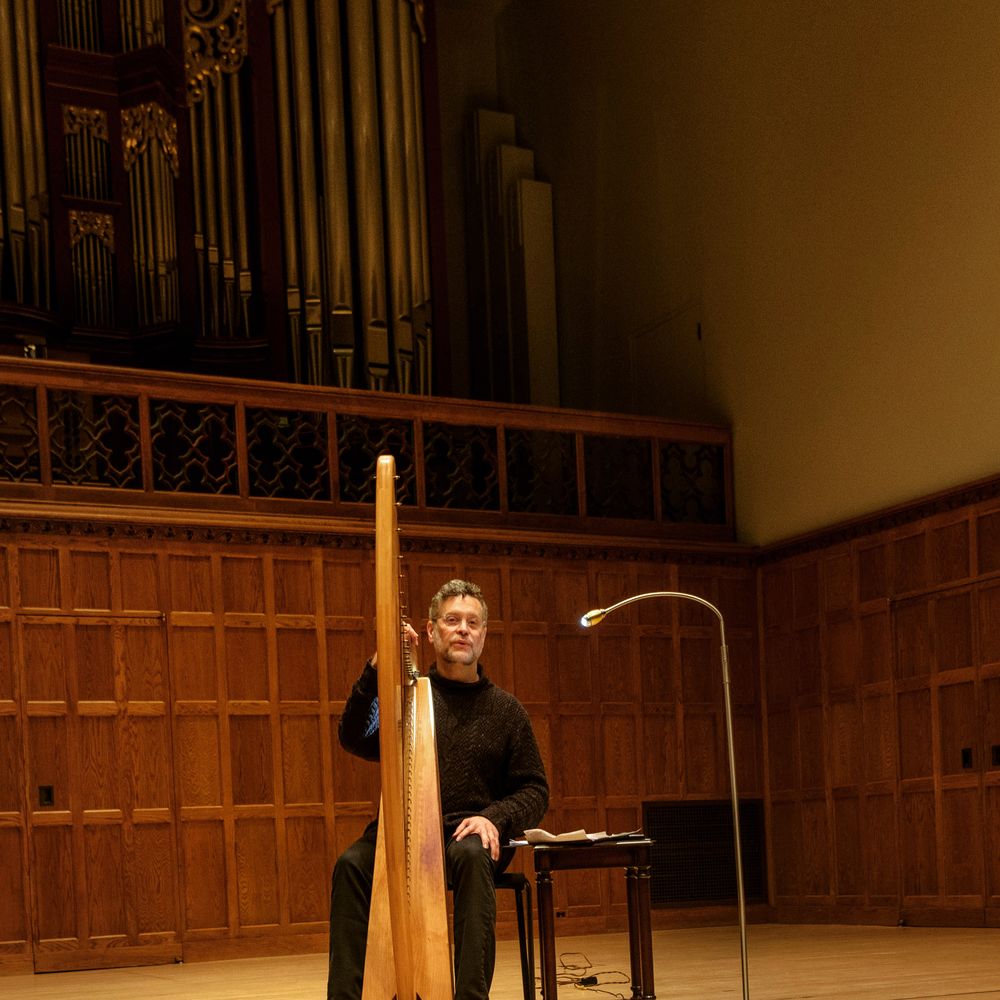 "James Ruff is a world pioneer in presenting early Gaelic vocal and harp music in as close to its original form as can be imagined. 
His fluent Gaelic singing and expert historical harping create a true sense of the evocative music a Gaelic chieftain must have enjoyed." 
Siobhan Armstrong, Founding Director -
The Historical Harp Society of Ireland
Experienced in early music, concert and opera, tenor James Ruff has since 2005 worked to master the Scottish Gaelic language, traditional Gaelic Song, and the early Gaelic wire harp.  He specializes in the "Classical music of the Gaelic world," searching the continuing stream of Gaelic traditional music for gems of the early bards and harpers.  He presents concerts highlighting the haunting beauty of the historic Gaelic music and poetry of Scotland and Ireland, playing the music of the harper bards, rendering the great music of the pipes on the harp, and accompanying himself singing the great Gaelic songs. 
"The liquid sounds of James' pure voice in Gaelic with the bright timbre of the wire strung harp transported the BEMF audience
to another time, to an ancient place." 
Nancy Hurrell, Historical Harpist
"Tenor James Ruff and countertenor Drew Minter brought us the lovely tunes of authentic Celtic music in the Gaelic language, so beautifully interpreted by Ruff with his own wire harp accompaniment. James clearly loves this Gaelic tradition; he caresses his words and songs and show his enjoyment in his expression. The prayer, Sorchar nan Reul, and the final drumbeat of the 'rowing song' stand out in my memory..." 
Dan Crawford, Artistic Director - Beacon Hill Concerts in Stroudsburg, Pennsylvania